Hello!
I joined Mercenfeld Primary School in August 2020 and we are currently on a very exciting journey. Many things are currently work in progress, especially this website, so please come and see us so we can share our vision and what we have achieved already! (If we have achieved this much already, imagine what school will look like by the time your child joins!)
The current Coronavirus pandemic means visits can't run quite how we would like them as I need to keep the children, staff and all visitors safe but we can show you many areas of our school and most importantly have a good chat!
I believe deciding which school is best for your child is a bit like buying a house, you will get a gut feeling and what is right for you may be very different for someone else! We hope that all families who live in our catchment area, from now on, chose to attend Mercenfeld Primary School but you need to come and meet us to found out.
Over the summer holidays, we  made huge changes. Our EYFS (Early Years Foundation Stage, the first year in school) and Y1 bases have had huge transformations. They are lively, well organised and huge spaces for all children to learn and have fun in. Our new EYFS outdoor area has also been completely redeveloped but I'll let the photos do the talking!
Our Office areas, main entrance and staffroom have also been completely redecorated. Organisation is key to running a safe and efficient school and we have that in abundance! Why the staffroom you may ask? If my staff have a welcoming space to relax in, they can then cope with whatever the day may bring! Also, as a new Headteacher I can only achieve all the exciting things I have planned if I have a team who feel valued. To be honest, it was also the worst room in the whole school!
Many of you may be wondering where I am getting all the money from.  As a very experienced Headteacher I am able to, quickly, see areas of cost savings. This gives me the money to spend on the exciting things but more importantly, those that have biggest impact upon learning and progress for the children.
Bradgate Education Partnership, the Multi Academy Trust the school is part of, are also giving the school a lot of money to enable the school to move forward quickly. I was a Headteacher involved in the set-up of the Trust and only ever want to work in schools within it. At its core is the development of children and all decisions are made to ensure every school within the Trust can achieve this. They continue to provide school with considerable support to ensure rapid progress and together we share the aim of enabling every child and member of staff to be the best they can be!
Please email us at office@mercenfeld.bepschools.org or give the school office a ring on 01530 243151. They will book an appointment with me and I look forward to meeting you and sharing the exciting things we have achieved and planned this week!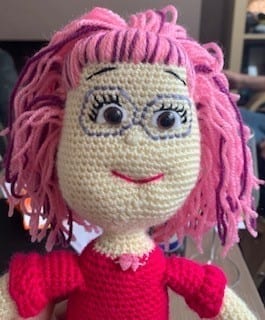 Mrs C Chorlton
Proud to be Headteacher of Mercenfeld Primary School