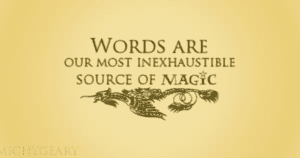 Intent
Following the aims and objectives of the National Curriculum and Early Learning Goals, Mercenfeld endeavours to engender a life-long love of writing. We believe that all pupils should be able to communicate their knowledge, ideas and emotions through their writing. We want pupils to acquire a wide vocabulary, a solid understanding of grammar and be able to spell new words by effectively applying the spelling patterns and rules they learn throughout their time in primary school.
It is our intention to equip them with the tools to write clearly, accurately and coherently, adapting their language and style in, and for, a range of contexts, purposes and audiences. We believe that all pupils should be encouraged to take pride in the presentation of their writing, in part by developing a good, joined, handwriting style by the time they move to secondary school.
It is important that all good writers refine and edit their writing over time, so we want children to develop independence in being able to identify their own areas for improvement, editing their work effectively during and after the writing process. We do not put ceilings on what pupils can achieve in writing and we do not hold pre-conceptions about any pupils' ability to make progress.
From EYFS to Year 1, children will be encouraged to express their ideas in a written form in order to communicate for different purposes. Children progress from making simple marks on paper to recognisable letter shapes. They learn the alphabet and the letter sounds and begin to spell the first high frequency words.
During Key Stage 1, children will progress to writing phrases and sentences and spelling more complex words. They will begin to develop a sense of audience and improve the quality of their writing across a number of genres. Children will be provided with the opportunities to write in other curriculum areas and enhance their writing whilst building stamina. As their journey through the key stage progresses, they will learn additional spelling rules to be able to spell more complex words.
By the end of Key Stage Two, children will have gained a wider vocabulary and will have a developing sense of the art of writing. They will have experienced writing a range of genres and for a variety of purposes. They will understand the importance of manipulating grammar to ensure the appropriateness of a piece of writing.
It is our intention to ensure reading and writing are interconnected so that children make purposeful links across their learning. Therefore, we place significant focus on exposing children to a variety of vocabulary- rich, engaging
literature to inspire pupils. We hope that as children move on from us to further their education and learning that their creativity, passion for English and high aspirations travel with them and continue to grow and develop as they do.
Implementation
Teaching Sequence:
Each year group have a yearly overview of the writing genres, narrative, poetry and non-fiction, that they will teach. These have been created to ensure correct coverage of the key genres, as well as build on skills from year to year. Most units will take between two and four weeks to complete, and the outcome of each unit will be an extended/hot Write, which will be used to assess the pupil's skills against the agreed success criteria/writers' toolkit. Where possible, units are linked to the Corner Stones topics and a carefully chosen text acts as a stimulus for teaching the text, word and sentence level features, that children will be expected to include in their writing at the end of the unit. At the beginning of the unit, children complete a cold write and teachers use this to plan what they need to concentrate on throughout their teaching sequence. A model text, often based on the stimulus text, is written by the teacher and enables pupils to identify and mimic features in their own writing. As part of this sequence, children learn to read the model text as both a reader and a writer and shared/modelled writes are an integral part of the Writing process. Creative writing opportunities are integral to our curriculum and children participate in Free Write Fridays and speed writes.
Classroom organisation:
We teach English as whole class lessons, so that all children have access to the age-related skills and knowledge contained in the National Curriculum. On occasion, this may differ in Year 1/EYFS mixed year groups. Within lessons, teachers and teaching assistants target support for slower graspers to enable them to achieve at an age-related level wherever possible. This may involve a greater level of scaffolding and access to additional support materials such as Writers Toolkits, Word Banks or a greater level of modelling. More confident learners are given opportunities to extend their work in a variety of ways, including through showing greater control in their writing, a deeper understanding of the impact that their piece has on the reader and by using a higher level of vocabulary and grammar features
Spelling:
Spellings are taught according to the rules and words contained in Appendix 1 of the English National Curriculum. Teachers use the Spelling Shed Spelling Scheme to support their teaching and to provide activities that link to the weekly spellings. Each week, children are taught a new rule and given spellings to learn. They are then tested on these spellings the following week. Additional, small group support is given to children identified using PIXL assessments and therapies.
Grammar and Punctuation:
Grammar and punctuation knowledge and skills are taught through English lessons as much as possible. Teachers plan to teach the required skills through the genres of writing that they are teaching, linking it to the genre to make it more connected with the intended writing outcome. Teachers sometimes focus on particular grammar and punctuation skills as standalone lessons; if they feel that the class need additional lessons to embed and develop their understanding or to consolidate skills.
Marking and Feedback:
Where possible, feedback and marking should be completed within the lesson. In depth marking is important during sequences of short burst writing. All marking and feedback is given in line with our marking and feedback policy.
 Assessment:
PiXL testing is being introduced in all year groups in GPS this academic year. These papers will help children and teachers to identify gaps in learning and plug them. Outcomes from the assessments will also be used, alongside cold writes, to inform future planning. On-going formative assessment tales place within writing session with children and teachers using success criteria and tool kits to mark progress and identify areas of development.