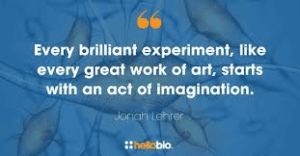 Intent
To recognise the importance of science in every aspect of daily life.
To provide children with high quality science lessons, as science provides the foundations for increasing a child's knowledge and understanding of the world around us.
To provide the children with a rich and varied curriculum that enables children to become enquiry-based learners.
Our curriculum will allow each child to develop their scientific knowledge and understanding of the nature, processes and methods of science.
Children will be encouraged to answer scientific questions about the world around them: to develop their natural curiosity and to recognise the power of rational explanation and develop a sense of excitement and curiosity about natural phenomena.
To provide a rich and varied curriculum to challenge and meet the needs of our children.
To provide our children with wider opportunities in science and make links to other subjects.
Implementation
Year groups will follow a clear and comprehensive scheme of work in line with the National Curriculum where teaching and learning should show progression across all key stages within the strands of science.
Children have access to key scientific language and meanings in order to understand and readily apply to their written and spoken language.
Children will use a range of resources to develop their knowledge and understanding that is integral to their learning, and develop their understanding of working scientifically.
Teaching and learning should plan for practical investigative opportunities within science lessons.
Children will reflect on previous learning and cross-curricular links will be made wherever possible.
Children will be able to build on prior knowledge and link ideas together, enabling them to question and become enquiry-based learners.
Impact
Children enjoy and are enthusiastic about science in our school.
There will be a clear progression of children's work and teachers' expectations in our school.
Children's work will show a range of topics and evidence of the curriculum coverage for all science topics.
Children will continue to become increasingly independent in science, selecting their own tools and materials, completing pupil led investigations, choosing their own strategies for recording and be able to question ideas and reflect on knowledge.
Feedback from teachers will have an impact on our pupils, often with next step questions to push learning on.