Here you can find key information and resources relating to your child's journey throughout the year.
Our EYFS Team
Class Name: Koalas
Class Teacher: Mrs York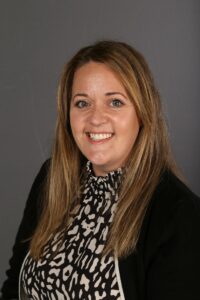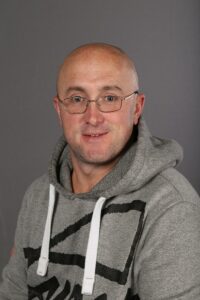 Mrs York welcomes you to Koala's class page.
Mercenfeld Primary School implement 7 EYFS areas of learning into all the activities and experiences we provide for the children in our care to encourage learning and development whilst having fun.
Communication and Language Development – If children are provided with an environment in which they can express themselves freely and listen and speak in various situations they will naturally be encouraged to develop language and communication skills.
Physical Development – Every child loves to be active however, it is also vital for them to understand how important healthy food choices and continued physical activity are and why they are so important.
Social, Personal and Emotional Development (PSED) – This area of learning helps children develop their social skills and respect as well as understanding different feelings towards themselves and others.
Literacy Development – This area focuses on children developing phonological awareness, which is the ability to hear and identify different sounds and words to support their reading and writing.
Mathematics – It is important that children develop skills with numbers and calculations as well as being able to identify spaces, measures and shapes.
Understanding The World – This is all about children exploring and observing everything in their environment, different places they go to and technology that they use in order to help them make sense of things.
Expressive Arts and Design – Activities such as arts and crafts, playing with instruments and using technology all help children to learn new things and express themselves.
Homework will be given out at the start of each new term. The homework booklet contains activities to complete at home to help engage your child in the topic, give them the opportunity to share their home learning experiences with the rest of the class and enhance their vocabulary with the included 'key words' sheet.
There is no obligation to complete all activities within the booklet. You can complete as little or as many as you like. However, their learning experience will be enhanced further if supported at home.
A good home learning environment encourages children to have positive attitudes to learning, to be curious, and to have confidence in themselves.
The time that your family spends talking together is very important for your child's development and wellbeing.
We learn a new sound 4 days a week and recap what we have learnt on a Friday. We also teach the children 'tricky words', these are words that cannot be phonetically decoded.  We use Letters and Sounds to plan our phonics sessions. Starting from phase 2 in the autumn term and running up to phase 4 by the summer term. Rhymes are  also taught to support letter formation.
Your child will have a reading book that will be matched to your child's phonics level. Your child will also choose a book from our class library that is to be shared and enjoyed with an adult.  Children will change their books on a weekly basis.
We use Cornerstones to plan our topic work. Every half term a new topic is covered to ensure that a well- rounded curriculum is provided with lots of fun and interesting activities to explore. We link the topic to our literacy and maths lessons as well as the continuous provision.
Continuous Provision is the resources provided in the classroom for students to interact with creatively. The idea of continuous provision is that it encourages the students to learn in the absence of an adult. Continuous provision is provided inside and outside of the classroom.
We have a large outdoor area we like to learn and play in. Please send your child with wellies and a raincoat as we go outside in all weathers so may get messy!
PE will be Indoors on Wednesdays and outdoors Fridays. On these days, your child should come to school wearing their PE kit.
Your child's kit should consist of the following items:
• Plain white t-shirt • Plain, black shorts/cycling shorts • Plimsolls • Trainers • Black or red hoody • Black tracksuit/ jogging bottoms
PLEASE NOTE – Long hair should be tied back for PE sessions and no jewellery should be worn. If your child wears earrings that cannot be removed, please ensure you tape their ears up on PE days to cover them.
What will your child need for school?
Each day your child will need to bring a book bag, water bottle and coat. Please make sure you provide a change of clothing too – just in case they have an accident. All items should be clearly labelled with their full name.