At Mercenfeld we believe Physical Activity and Sport is very important. It has been proven that regular exercise has a big impact on a child's development in many ways such as gaining social skills, working as part of a team, an increase in self-esteem and improvement in health and fitness.
All children at Mercenfeld receive at least two lessons of PE each week. We have worked hard to ensure our PE meets the current curriculum guidelines; however, we haven't stopped there. We have added extra activities to ensure all children learn key skills needed whilst still having fun. On top of this we have ensured PE lessons are inclusive for children of all abilities. We have also provided professional development to all staff through external and internal courses to ensure all children are receiving high levels of Physical Education.
Mercenfeld's sporting ethos is that physical activity and sport is available to all pupils at our school.
Before COVID hit we offered a large number of extracurricular activities to all age groups and both genders.
After school clubs included:
multi-skills
striking and fielding
tag-rugby
netball
football
basketball
basketball
hockey
tri-golf
gymnastics
cheerleading
cricket
Currently we are using external companies to run Multi Sports, Dance and Tennis sessions after school. This is in part due to fewer numbers of children attending sessions due to COVID. This will be reviewed continually as the local situation changes.
Here at Mercenfeld we also believe competitive sport is really important in school. Before COVID we entered a large number of sporting tournaments within the Hinckley & Bosworth school sports network with great success. In fact we have been so successful that we have represented the whole Hinckley & Bosworth area in a variety of sports such as hockey, cricket, athletics and basketball on a regular basis at the School Games Finals.
At Mercenfeld we also run a sports leader scheme for our year 6's. There are many important responsibilities when being a sports leader; the running of lunchtime sports sessions to all ages in the school, helping to run events Mercenfeld are organising such as sports days and tournaments, delivering school assemblies outlining the importance of physical activity, linking Mercenfeld with local sports clubs to get children active outside of school, help out with the organisation that is involved in running the school sports teams and presenting ideas on how to improve school sport and physical activity at Mercenfeld.
This is a fantastic programme as it not only gets more people involved in sport and physical activity, it also gives the pupils a voice and an input on how they think school sport and exercise could be developed at Mercenfeld.
Before COVID hit  Mercenfeld had been awarded the school games gold award for the fourth year running, meaning we we were going to  apply for the platinum award. This means we have one of the highest participation rates in physical activity and sport in the Hinckley & Bosworth area!
Once competitions start happening again we are determined to gain our Platinum Award!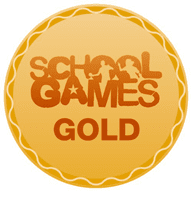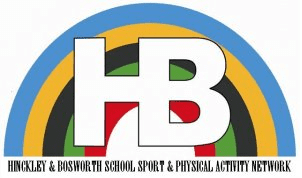 PE Kit
We would highly recommend parents to order this kit as it's very smart, great value and good quality. All the kit is personalised to help prevent children losing it or getting it muddled up with others. Orders will be delivered directly to the school. Follow the link below to Mercenfeld's new PE kit that can now be ordered by parents online
If there are any questions or queries you may have about our physical education and school sport then do not hesitate to contact Mr Perkins.