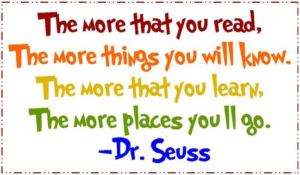 Intent
At Mercenfeld, we value Phonics as a key skill and are dedicated to support and challenge our children to become independent and confident readers. This will enable them to access a variety of reading content and experiences in their future.
We strive for our pupils to acquire the basic decoding and reading skills to enable them to grow and develop their key skills and knowledge. Throughout their time at Mercenfeld, children will be challenged and supported in order for them to become resilient and inquisitive readers.
Implementation
We use synthetic phonics and follow the Letters and Sounds programme of learning. Pupils learn letter sounds and blend them together to read and write words. We use additional materials to support the Letters and Sounds programme, such as Phonics Play and RWI, in addition to teaching sight words linked to the National Curriculum. Children work through the different phases, learning and developing their phonics sounds and knowledge.
Children experience and enjoy a variety of activities to improve their speaking and listening skills, which are matched to their varied starting points and needs. Teachers regularly observe and assess the needs of their children and respond accordingly, children will be stretched, challenged and receive additional support where and when needed. Additional support and assessment is provided for KS2 child who have not passed the phonics screening check.
Impact
At Mercenfeld, formative assessments take place within each phonics lesson through teacher observations, questioning and discussions. Teachers feed this forward into timely intervention and subsequent planning to ensure gaps in phonic knowledge are closed and progress is not limited.  Teachers complete half-termly tracking grids which inform the next steps for planning. The continuous reviewing process allows children to move between ability groups and phases, when necessary. Phonic screening checks take place annually in June (Autumn 2020 for current Year 2 pupils) to confirm the success of decoding of age-appropriate words. If the standard is not met, Teachers in the subsequent year groups will provide intervention and provision, including KS2. We aim for our children to reach the age-appropriate standard in phonics and continue this journey for the children who may still require this.