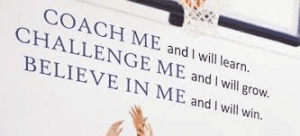 Mercenfeld Primary School believes that Physical Education (P.E), experienced in a safe and challenging way, is essential to children's wellbeing, physical development and can be essential in developing the 'whole child'.
In PE lessons our aim is to make physical activity inclusive and enjoyable for all children. Lessons are differentiated through different challenges and support to suit the needs of all pupils. We aim to develop fundamental skills in 'Real PE' lessons and then apply these in a variety of different situations.
We offer competitive opportunities outside of lessons and aim to gain success at external competitions, as we feel it is important to give children the opportunity to compete. We regularly field teams in a variety of sports and often gain successes in local competitions.
Implementation
Every child will take part in two PE lessons per week (one indoor and one outdoor).
All staff receive training from a specialist PE coach and also had training on delivering 'Real PE' lessons.
In Key Stage 2, children will be given the opportunity to attend swimming lessons. Any child who cannot swim 25 metres will also attend catch up swimming lessons.
Children will be provided the opportunity to become 'Sports Leaders' and will get training on delivering sporting opportunities for their peers.
Key Stage 2 children can compete in Inter-house sporting competitions to experience competitive sports in a safe environment.
All children are given the opportunity to attend a wide variety of extra-curricular clubs.
Children are selected to represent the school in external, competitive sport and are given the opportunity to compete at a variety of levels.
'Real PE' lessons give the children the opportunity to develop their fundamental physical skills, but also encourages the children to develop other areas such as personal, social and cognitive skills.
Impact
A large majority of children enjoy PE at Mercenfeld and we have a lot of children attend extra-curricular clubs. Children have a very positive attitude towards physical activity and will often play sports at break and lunchtimes. The extent to which the curriculum is a success can be measured by the engagement in lessons as well as behaviour for learning. The absolute goal is that by the end of Year 6 students are engaged, informed and skilled up to be able to have a lifelong involvement in physical activity and/or sport.  Children are encouraged to progress their physical skills throughout their time at Mercenfeld and are assessed against specific age-related criteria (see example below).
We measure the number of children who can successfully swim 25m and ensure that we give them the opportunity to achieve this throughout Key Stage 2.
At the start of each unit we assess the children using a personal best challenge, which they re-visit at the end of the unit to see what progression has been achieved.
We track the number of children attending extra-curricular clubs and ensure that opportunities are there for children to participate in a wide variety of sports.